Our heartbeat elevates, your skin gets clammy with sweat, you start running "what if" scenarios and your hand twitches as you think about reaching for that item you carry daily. No, we aren't referring to a scenario where you must draw your pistol. We're talking about Christmas shopping. Never fear, my friends, Skillset Magazine's holiday gift guide for men is here to make all your Christmas shopping easy this year.
The Skillset Holiday Gift Guide For Men
This time of year causes great anxiety in some, and figuring out what to buy for someone who has everything is problematic. We've assembled some gear that should elicit a smile and some satisfaction when your loved one opens that package from under the tree.
Knipex Pliers (5″ Cobra Water Pump Pliers)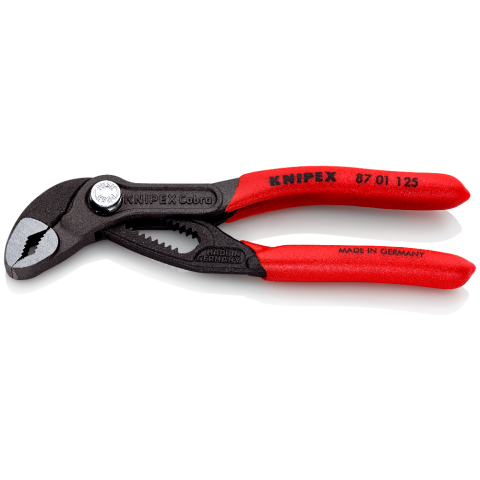 ​Some people don't want to carry a full-size multi-tool on them. Others may travel so frequently that a multi-tool with cutting edges is impractical. We were skeptical about these Knipex Pliers when they first came out, but we're believers now. At first, they seem too small to be practical, but then you realize you'll use them for tightening bolts, grabbing hot pots, twisting wire, and more. These pliers come in multiple small sizes, but the 5″ are our favorite. They are well-made and light enough to carry anywhere.
SureFire Stiletto
The SureFire Stiletto is a perfect compact illuminator in any low-light situation. The Stiletto is only 4.5 inches long and weighs just 2.8 ounces. The Stiletto can quickly swap between 650 lumens, 250 lumens or 5 lumens of robust MaxVision Beam® illumination. Its durable polymer design features a tail-mounted tactical switch that activates its high output or strobe feature instantly. The long-lasting lithium polymer battery can be recharged with the included micro-USB cable charger. Lastly, the incorporated pocket clip keeps the light at the ready.
Prometheus Design Werx Wool Watch Cap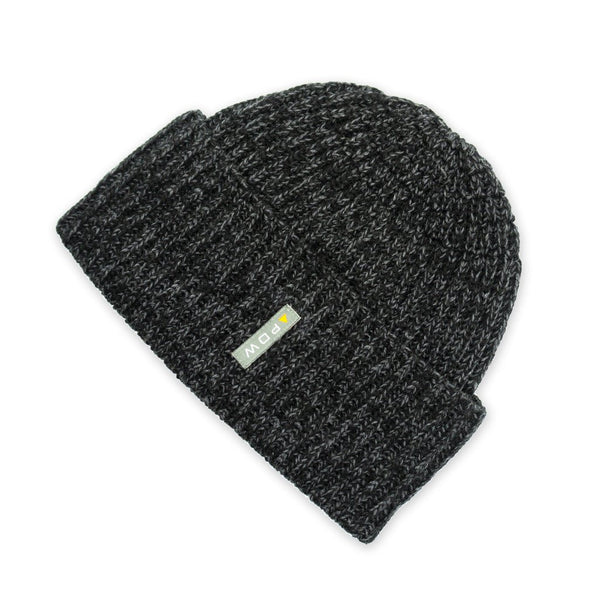 ​The wool watch cap is a classic piece of winter apparel rooted in the British Commandos and the US Navy. It is one of those accessories that really can change the trajectory of a cold night. Prometheus Design Werx offers a classic fabric blend with plenty of merino wool for truly cold conditions. This gift may be taken right from the gift box, and worn home in the cold.
Exotac xREEL
​Everyone has a fisherman in the family. Someone who escapes away to throw a line on a family vacation. The Exotac xREEL is a modern take on the classic hobo handline. Made from aluminum with a compartment to hold tackle and a spool to hold plenty of line, the xREEL is about the size of a couple of cans of chewing tobacco and easily packed into the field. The xREEL is easy to hold onto while landing larger fish, and it works well dockside.
Victorinox Swiss Army Knife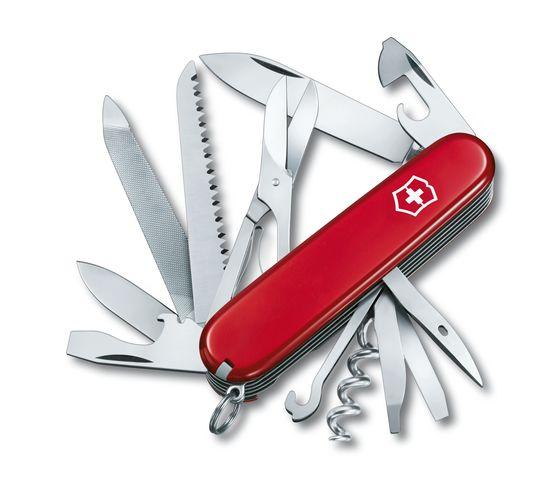 ​Perhaps the most timeless gift on our list is the classic red Victorinox Swiss Army Knife. While we prefer the Ranger model, plenty of Swiss Champs, Huntsman, Tinker, and Climber models have been gifted over the years. The Victorinox SAK can be engraved and personalized, and depending on the recipient, there is likely a model with the right combination of features to meet their needs. From pre-teen to old man, there is not a bad time to receive a Swiss Army Knife.
Tenicor Zero Belt
​For over a year, we've been testing out the Tenicor Zero belt. We've worn it all over on the land and even in the water. It holds concealed carry pistols well and has a simple buckle mechanism that is minimalist and extremely adjustable. Instead of asking your gift recipient what size waist they are, guestimate and know that the zero belt can be tightened or loosened for a lot of adjustment. This belt is simple, durable, comfortable, and minimalist and will be appreciated for all those reasons.
Hardcore Carnivore Seasoning
​Unless steaks are packed in dry ice, we can't wrap them and let them sit underneath the Christmas tree. Something about the stench of rotting meat kills the Christmas mood. If you're looking to get something the carnivore on your shopping list, take a look at the spices from Hardcore Carnivore. We're absolute Hardcore Carnivore Black fans, as the seasoning from Aussie chef Jess Pryles uses activated charcoal for a smokey flavor.
Elk Skin Gloves
​If you spend any time in the great outdoors, you know your hands will take a beating. Hand protection is important, and gloves are an accessory that will be appreciated when the work gets hard. Perhaps the Elk Skin Gloves from Badger Claw Leather are the finest gloves that blend class with ruggedness. This hand protection is exactly what is needed when firewood needs carrying. A barbed-wire fence needs repair, a cow needs roping or another one of those iconic western images you probably imagine a tough dude wearing gloves in. Don't worry, these elk skin gloves will work just fine walking the dog, sitting at little Suzie's soccer game, or wheeling your trash can to the curb.
Axiom Ocularis Slingshot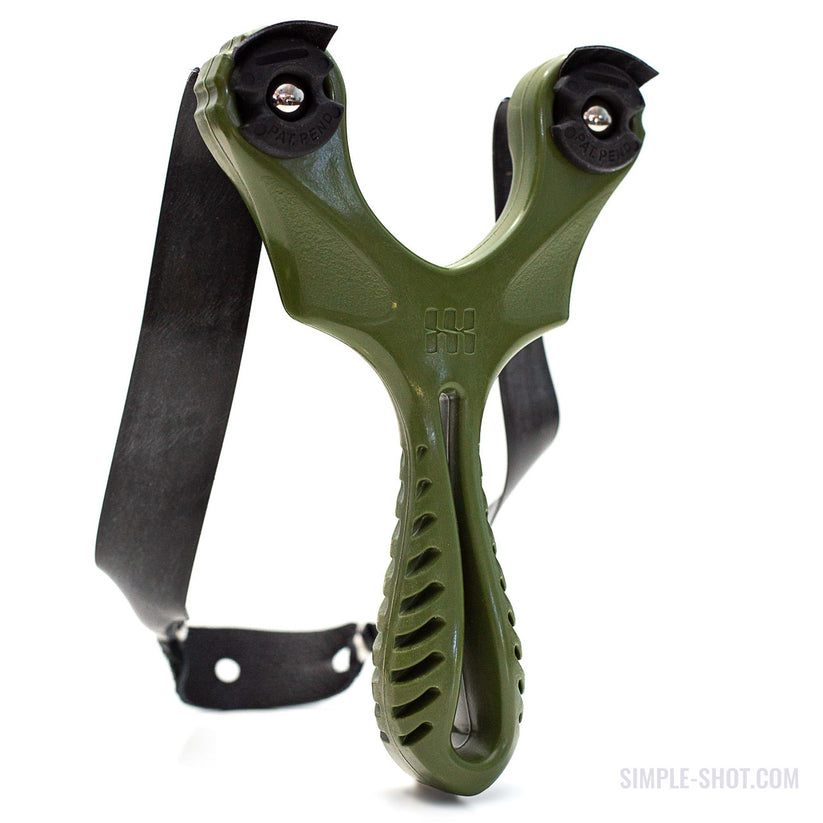 ​This is not your childhood slingshot. The Axiom Ocularis is a modern materials slingshot that is not a kid's toy. Capable of using either flat bands or round bands and configurable in either over the top or around the sides of the fork, this slingshot also makes it very easy to replace bands in the field. We guarantee you will decide to unwrap it and go straight to the backyard to shoot empty cartons of eggnog from off the trash can. Available in several colors, the Ocularis is one of those gifts that will get used immediately and create a lot of laughter in the process.
Gransfors Bruks Small Hatchet
​When you first see or handle the Gransfors Bruks Small Hatchet, you will think it is sized like a toy. However, this razor-sharp hatchet is surprisingly capable of work, and you may end up using it on the Christmas tree. Made in an old forge in Sweden, this little hatchet is small enough for backpacking. However given the wide eye, it can split wood and help you build campfires in the wild. Fit and finish put it in a separate class compared to other lesser-grade hatchets. Each one bears the maker's mark of the craftsman who put it together. These pocket-sized tools will certainly become heirlooms for generations.
Gift Certificate
How could we call this a complete holiday gift guide for men without this item? This might be the cheesiest and simultaneously most thoughtful gift out there. We've recommended many great items in this list, but the greatest gift you have to give someone is your time. Take someone to a place you love, and share a trip to the great outdoors together. Spend some time in the kitchen making something awesome, and give yourself in the form of a gift certificate. These gifts are perfect for the older generations who only want to see you and spend time with you. Time is a commodity we'll never get back, and we only have so much of it. Spend it wisely on your loved ones and friends, and think of issuing them a gift certificate for time spent with you.
Didn't find what you were looking for?